Eco Auditing
We aim to work with food service, hospitality and tourism companies, including Hotels, Restaurants and Public Houses to fundamentally improve their environmental performance. We can transform your eco credentials, while making sustainable savings for your business.
The cost of resources is constantly rising and hospitality businesses rank among the most energy-intensive commercial spaces in the UK, after staff and F&B, utilities are the largest controllable expense. Reducing energy and water consumption, will directly increase revenue without the need to increase sales.
We can carry out environmental audits on your business to assess where savings and improvements to your environmental footprint can be made.
We can help you work towards the following industry accreditations.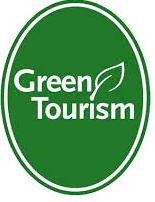 This industry recognised award is given to companies demonstrating a firm commitment towards reducing the impact of their business on the environment

The TripAdvisor GreenLeaders Programme showcases a variety of eco-friendly hotels and B&Bs, from budget to luxury – and they're all committed to green practices like recycling, local and organic food, and electric car charging stations.
View our Environmental Audit Leaflet here